Decentralized Cloud Infrastructure
Nion is a blockchain based cloud infrastructure for the future of Web3.
With a lightweight protocol it aims to build a decentralized and global network for IoT and Edge computing applications, optimising network's resource allocation in a transparent and verifiable way.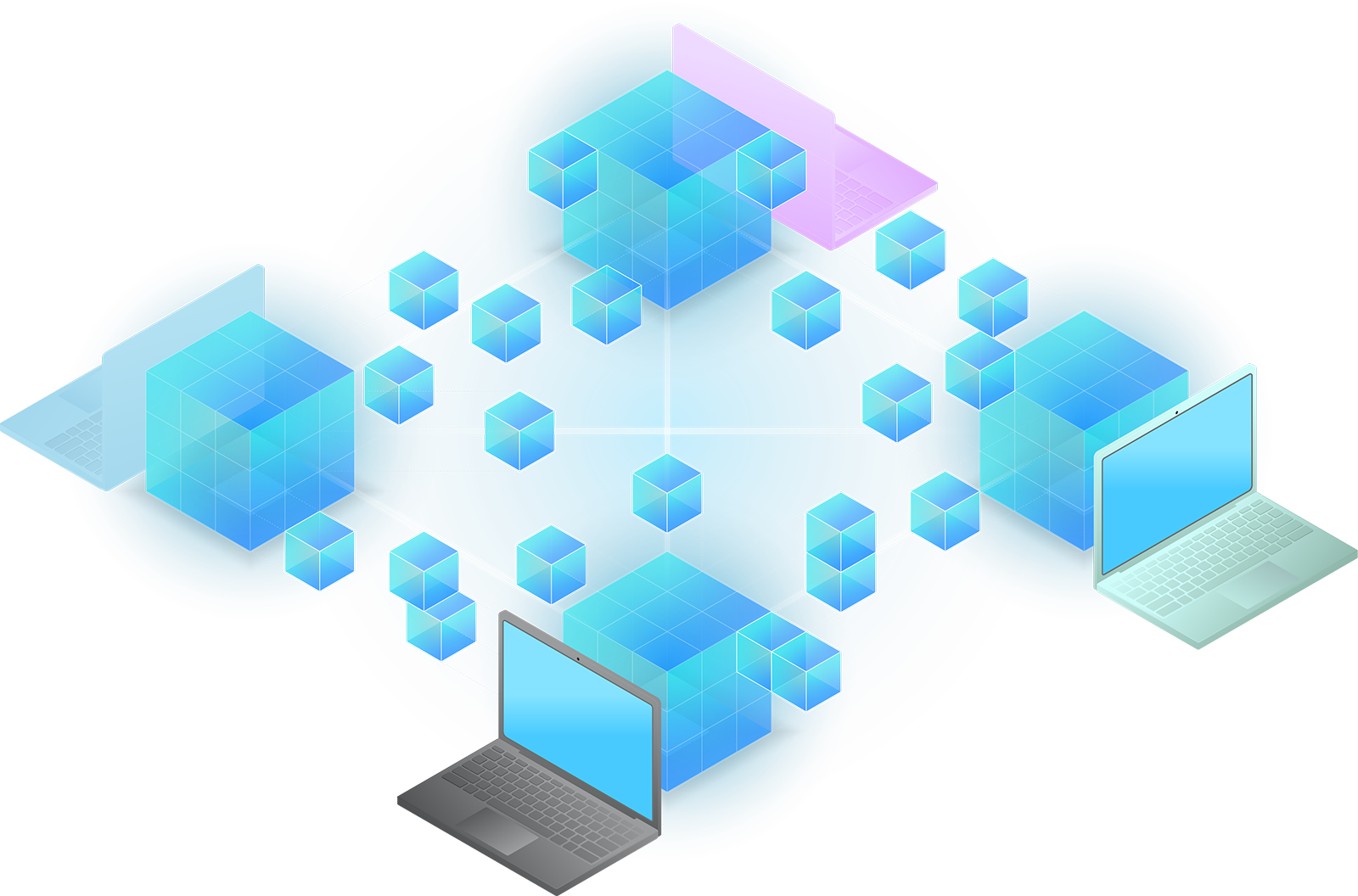 Features
Decentralized cloud
Community driven decentralized, and opensource cloud computing architecture for the Web3.
Developer oriented
Docker support enabling support for a variety of tech stacks, environments, and languages.
Transparent and verifiable
Onchain transparency and verifiability of running applications, migrations, and resource allocations.
Stake and Earn
Stake to run a node, and contribute computational underutilized computational power, and bandwidth. Earn rewards!
Deploy and run applications
Package your stateless applications in a docker image, and deploy instance on the network in a frictionless way.
Autonomous orchestration
Configure strategies for the decentralized orchestrator to take care of the life-cycle of your application.
Showcase
Testnet is up and running!
Dev-net deployments are monitored with the usage of a Grafana dashboard. Custom plugins were built to visualize the consensus, and networking layer.

The protocol is still under heavy development and dev-net deployments are expected to go offline and be redeployed on a regular basis.

A public view is available at:

Testnet dashboard
Roadmap
Nion is currently under heavy development. The current protocol implementation is tailored for a permissioned mode, and does not address byzantine behaviour. Protocol changes for a permissionless setting await a peer reviewed academic paper on the proposed changes.
2017
Initial idea, research and prototyping
- The idea of an autonomous and decentralized orchestration
- Verifiable delay function-based consensus roles
2018
First implementation, feasibility study
- Java based implementation of the protocol
- Testing feasibility, speed and responsiveness of container migrations
2019
Reimplementation aiming for production quality codebase
- Kotlin implementation, more stability and documentation
- Better message queue implementation, added UDP based messages and improved block propagation
- Skip block implementation to recover from faults
2020
Permissioned version complete. Container migrations stable
- Preparing an article for peer reviewed journal to validate the theoretical foundations of the protocol
- Continuing research into CRIU for stateful container migrations
- Optimization of attestation propagation using clustering techniques
Working on...

unread messages
2021
Move to a permissionless protocol
- Address byzantine behavior of nodes, exploring redundancy for container snapshotting
- Research into migrating to proof of stake in order to secure the public chain
- Research into geo-sharding on migration layer, possibly sharding the consensus layer
2022
Mainnet preparations
- Full proof of stake implementation
- Build redundancy snapshotting to address byzantine behavior of nodes
- Build reward distribution into blocks
- Validate protocol changes by publishing peer reviewed article